Title: Artificial Intelligence, ChatGPT and Cybersecurity: A Match Made in Heaven or a Hack Waiting to Happen?
Duration: 1 hour

Artificial intelligence (AI) is no longer science fiction.
Software vendors have been integrating AI into products for years, which has led to innovations such as improved threat detection and training opportunities. But the emergence of newer technologies like DALL-E and ChatGPT has raised new questions about the real threats AI poses.
In this on-demand presentation, James McQuiggan, Security Awareness Advocate at KnowBe4, discusses the benefits of AI, the potential threats, and strategies you can use to protect your network today and in the future.
In this on-demand webinar you learn:
The key benefits and uses of AI for cybersecurity

How AI could put your organization at risk

Strategies for integrating AI into your cybersecurity defenses

Why security awareness training is your best, last line of defense
Get the information you need now to protect your network!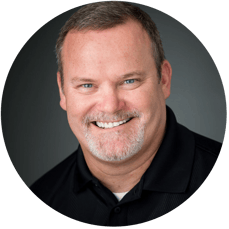 James McQuiggan
Security Awareness Advocate
KnowBe4
James McQuiggan, CISSP, is a 20 year security veteran and Security Awareness Advocate for KnowBe4. James is also a part time faculty professor at Valencia College in the Engineering, Computer Programming & Technology Division. Within the Central Florida community, he is the President of the Central Florida (ISC)2 Chapter and a Trustee Board member with the Center for Cyber Safety and Education.James has worked as a Product & Solution Security Officer, Information Security analyst and a network security engineer. He consulted and supported various corporate divisions on cybersecurity standards, information security awareness and securing product networks.
"Very informative and insightful! Well worth the time!"