Title: Case Study: LoanLogics Combined Compliance & Security Awareness Training to Improve Security Culture
Duration: 30 minutes
In the drive to build a strong security culture, security awareness and compliance training should work hand in hand.
Having a comprehensive approach to both security and compliance training can help lower the risk of fines, reputational damage, customer turnover and other results of noncompliance.
Watch this insightful on-demand webinar with John Just, Chief Learning Officer at KnowBe4, and Kitty Gundelfinger, HR Director at LoanLogics. They will delve into the intricacies of compliance and security awareness training best practices from a real-world perspective.
They discuss:
How LoanLogics created an integrated approach to compliance and security awareness training

The advantages and challenges to creating a fine-tuned approach to annual training requirements

What you can learn from gathering feedback about your training and compliance programs

Ways to build or improve your training programs to help build a strong human firewall while staying compliant
Learn how combining security awareness and compliance training can maximize your training initiatives to benefit your organization's overall security and compliance culture.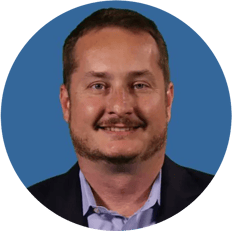 John Just
Chief Learning Officer
KnowBe4

John Just is a national leader in eLearning and has provided expert advice to many enterprises across the United States, including Fortune 500 and nonprofit firms. He is currently the Senior Vice President of KnowBe4, the world's largest cybersecurity awareness training organization. Dr. Just was formerly senior vice president of education solutions for nThrive, where he led development and custom e-learning services that provided industry-leading eLearning to millions of learners. He has held positions as IT director and web-design instructor at Florida Virtual School, instructional design and technology professor at University of Tampa, chief information officer at Pinellas County Schools, and co-founder and head-of-school at Pinellas Virtual School. He earned a bachelor's degree from Pennsylvania State University, a master's degree in instructional technology from the University of South Florida, and a doctorate in instructional technology & distance education from Nova Southeastern University.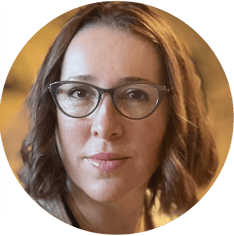 Kitty Gundelfinger
HR Director
LoanLogics

Kitty Gundelfinger, SHRM - CP is an HR Director with over 20 years' experience working in technology, mortgage, and staffing companies. Her areas of expertise include learning and development, recruitment, employee development/coaching, and HR compliance. Her absolute favorite part of her job is managing the KnowBe4 Security and Compliance training campaigns for her current employer, the software company LoanLogics. She is a strong advocate of using engaging, effective training to achieve desired outcomes. She believes the KnowBe4 platform is analogous to wearing sunscreen, protecting companies from cancerous security breaches.
"Very informative and insightful! Well worth the time!"