Overview
Title: [Live Demo] Ridiculously Easy Security Awareness Training and Phishing
Date: Wednesday, August 3, 2022
Time: 02:00 PM Eastern Daylight Time
Duration: 30 minutes

Old-school awareness training does not hack it anymore. Your email filters have an average 7-10% failure rate; you need a strong human firewall as your last line of defense.
Join us for a live demonstration of how KnowBe4 introduces a new-school approach to Security Awareness Training and Simulated Phishing.
Get a look at THREE NEW FEATURES and see how easy it is to train and phish your users.
NEW! Support for QR-code phishing tests


NEW! Security Culture Benchmarking feature lets you compare your organization's security culture with your peers


NEW! AI-Driven phishing and training recommendations for your end users


Did You Know? You can upload your own SCORM training modules into your account for home workers


Active Directory or SCIM Integration to easily upload user data, eliminating the need to manually manage user changes
Find out how 50,000+ organizations have mobilized their end-users as their human firewall.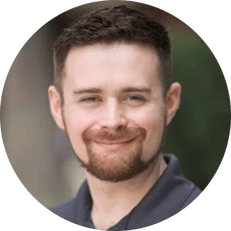 Jeffery Gelinas
KMSAT Product Manager
KnowBe4
Jeffrey Gelinas is a Product Manager at KnowBe4, where he is responsible for delivering world-class products and features of our KMSAT and PhishER platforms. Gelinas is a graduate of St. Petersburg College, earning a bachelor's degree in Technology Management with a focus on cybersecurity, and computer programming.He holds several industry certifications including the ISC2 CISSP and CCSP, alongside CompTIA's CSAP and CSIS.