Discounted Pricing Now Available for a Limited Time!
We have created a standing offer for Association of Executive Search and Leadership Consultants (AESC) Members to help improve your security posture and mobilize your end users as your last line of defense. You get 25% off a 1 or 3 year subscription of KnowBe4 Security Awareness Training.
Plus, ask about our other products and discounts just for members like you!

15% Discount on SecurityCoach
15% Discount on PhishER
15% Discount on Compliance Plus
---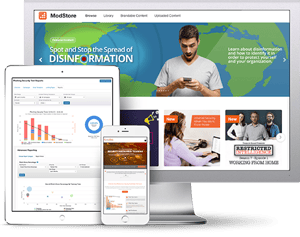 Today, your employees are frequently exposed to advanced phishing and ransomware attacks. Here are the Top 5 reasons why you need to deploy New-school Security Awareness Training:
Social Engineering is a favorite strategy used by cybercriminals. Unfortunately, their time is money too. They are going after the human—the weakest link in IT security—and your last line of defense.


Ransomware is only getting worse. Email-based ransomware attacks are getting more sophisticated and frequent. The downtime caused can be massive and expensive.


Compliance requirements for awareness training are being sharpened up. A single annual old-school awareness training session for your employees is no longer good enough.


Reasonable and necessary measures should be taken to address the increase in threats. Failure to take action risks potential violations of national and international laws, rules, and regulations. Your organization should "scale security measures to reflect the threat" accordingly.


C-suite executives are focusing on cyber security. Some very pointed questions could be asked if they read in the Wall Street Journal that your database was hacked and the breach data is being sold on the dark web
---
---
Your users are your last line of defense. Find out how affordable the "Human Firewall" option is. Get a quote for your organization now and be pleasantly surprised.
Please note, this offer is available for new KnowBe4 customers only through October 15, 2024. All eligible AESC members must ask for the AESC Standing Offer prior to purchasing. The AESC discount will not be refunded post-sale, nor applied to existing accounts or renewals of current KnowBe4 customers. Offer cannot be combined with other KnowBe4 promotions.