Department of Homeland Security: Notice of Funding Opportunity
The Department of Homeland Security is providing $56,000,000.00 of grant money to states for cybersecurity and security awareness training.*
This funding will allow states, counties, federally funded non-profit organizations, school districts and other municipal organizations to put new-school security awareness training in place to help keep organizations safe and users engaged, especially now when so many employees are working from home.
DEADLINE: The application must be completed by 5:00 p.m. ET on April 30, 2020.
---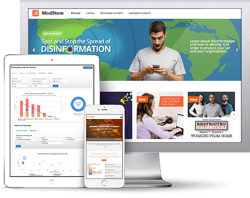 Get Your Ridiculously Easy and Effective Security Awareness Training Platform
Train your users with access to the world's largest library of awareness training content and automated training campaigns with scheduled reminder emails.
Send Assessments to gauge proficiency of your users in security knowledge and security culture attitudes.
Send fully automated simulated phishing attacks, using thousands of customizable templates with unlimited usage.
Use Virtual Risk Officer and Advanced Reporting features to view your organization's risk changes over time with 60+ reports on key awareness training indicators.
Easily upload user data with Active Directory Integration, eliminating the need to manually manage user changes.
Identify and respond to email threats faster. Enhance your incident response efforts with the PhishER add-on!
See for yourself why 32,000 organizations use KnowBe4 to train and phish their users.
Request a quote now and be pleasantly surprised.
* Full details available via FEMA's website:
https://www.fema.gov/media-library-data/1583442273016-07cbcf9445f9fda3cdc5bf8439ec72c9/FY_2020_HSGP_NOFO_FINAL_508ML4.pdf