Title: [Introducing PhishER Plus] Supercharge Your M365 Global Blocklist
Date: Wednesday, December 20, 2023
Time: 2:00pm ET
Duration: 30 minutes
Overview
Now there's a new, super easy way to protect your users against malicious emails through the power of KnowBe4's PhishER Plus!
PhishER Plus gives you extremely effective capabilities:
Global PhishRIP, a cutting-edge email quarantine feature that automatically removes malicious email before your user is exposed to the threat, and Global Blocklist, an active global threat feed from over 10 million trained users for Microsoft 365.
These are real-world phishing threats, triple-vetted by humans and AI-validated. The result? Your Microsoft 365 email filters get a significant boost, all from within your PhishER console.
With the PhishER Plus and CrowdStrike Falcon Sandbox integration you can streamline your workflow to further analyze user-reported malicious emails without risking your organization's environment.
Join us for a live 30-minute demo of the Plus features of PhishER, the #1 Leader in the G2 Grid Report for SOAR Software.
With PhishER Plus you can:
New! Use crowdsourced intelligence from more than 10 million users to block known threats before you're even aware of them

New! Automatically isolate and "rip" malicious emails from your users' inboxes that have bypassed mail filters

New! Simplify your workflow by analyzing links and attachments with the CrowdStrike Falcon Sandbox integration from a single console

New! Leverage the expertise of the KnowBe4 Threat Research Lab to analyze tens of thousands of malicious emails reported by users around the globe per day

Automate message prioritization by rules you set and cut through your Incident Response inbox noise to respond to the most dangerous threats quickly
Find out how adding PhishER Plus can be a huge time-saver for your Incident Response team while ensuring your users are safe!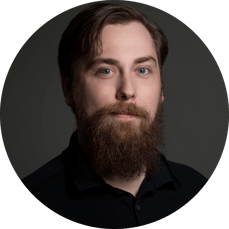 Brandon Smith
Product Manager
KnowBe4
Brandon Smith has worked in a variety of fields and positions and has worked for KnowBe4 for over 5 years. Security, optimization, and threat management have always been his passions. At KnowBe4, Brandon is the product manager for PhishER, a lightweight platform that helps you identify and respond to email threats.