Title: [New PhishER Feature] Immediately Add User-Reported Email Threats to Your M365 Blocklist
Date: Wednesday, February 15, 2023
Time: 2:00 PM Eastern Standard Time
Duration: 30 minutes


Overview
Now there's a super easy way to keep malicious emails away from all your users through the power of the KnowBe4 PhishER platform!
The new PhishER Blocklist feature lets you use reported messages to prevent future malicious email with the same sender, URL or attachment from reaching other users. Now you can create a unique list of blocklist entries and dramatically improve your Microsoft 365 email filters without ever leaving the PhishER console.
Join us Wednesday, February 15, @ 2:00 PM (ET) for a live 30-minute demo of PhishER, the #1 Leader in the G2 Grid Report for SOAR Software.
With PhishER you can:
NEW! Immediately add user-reported email threats to your Microsoft 365 blocklist from your PhishER console
Easily search, find, and remove email threats with PhishRIP, PhishER's email quarantine feature for Microsoft 365 and Google Workspace
Cut through your Incident Response inbox noise and respond to the most dangerous threats more quickly
Automate message prioritization by rules you set into one of three categories: Clean, Spam or Threat
Easy integration with KnowBe4's email add-in button, Phish Alert, or forwarding to a mailbox works too!
Find out how adding PhishER can be a huge time-saver for your Incident Response team!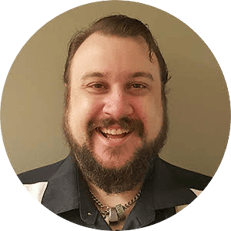 Chris Cline
VP of Product Management
KnowBe4
Chris Cline has worked in a variety of fields as development, management, architecture, and product design for nearly twenty years. Security and optimization have always been a passion. At KnowBe4, Chris is the product manager for PhishER, a lightweight platform that helps you identify and respond to email threats.