Title: [New PhishER Feature] Immediately Add User-Reported Email Threats to Your M365 Blocklist
Duration: 30 minutes
Overview
Now there's a super easy way to keep malicious emails away from all your users through the power of the KnowBe4 PhishER platform!
Harness the power of reported messages from over 10 million trained users worldwide with the PhishER Plus Global Blocklist feature. This feature prevents future malicious emails, sharing the same sender, URL, or attachment, from reaching other users. These are real-world phishing threats, thoroughly vetted by both human intelligence and AI. The result? Your Microsoft 365 email filters get a significant boost, all from within the PhishER console.
Watch our 30-minute demo of PhishER, the #1 Leader in the G2 Grid Report for SOAR Software.
With PhishER you can:
New! Use crowdsourced intelligence from more than 10 million users to block known threats before you're even aware of them

New! Automatically isolate and "rip" malicious emails from your users' inboxes that have bypassed mail filters

Cut through your Incident Response inbox noise and respond to the most dangerous threats more quickly

Automate message prioritisation by rules you set into one of three categories: Clean, Spam or Threat

Easily integrate with KnowBe4's email add-in, Phish Alert Button, or forward to a mailbox
Find out how adding PhishER can be a huge time-saver for your Incident Response team while ensuring your users are safe!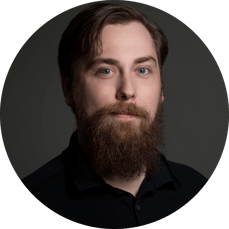 Brandon Smith
Product Manager
KnowBe4
Brandon Smith has worked in a variety of fields and positions and has worked for KnowBe4 for over 5 years. Security, optimization, and threat management have always been his passions. At KnowBe4, Brandon is the product manager for PhishER, a lightweight platform that helps you identify and respond to email threats.