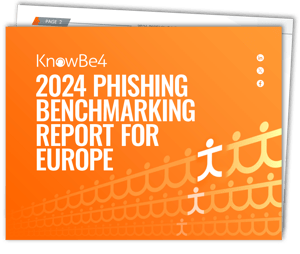 At the forefront of their concerns: cyber crime and social engineering cyber attacks. The continuing threat of cyber crime warrants the attention of European organisations, as ignoring it leaves the door open for threat actors to continue their nefarious activities on unprepared victims.
To assist Europe with evaluating their Phish-prone Percentage, understanding general attitudes towards cybersecurity and the threat landscape, KnowBe4 conducts an annual study to provide definitive benchmarking data across small, medium and large organisations by geographical region. This report provides an overview of key findings for Europe relative to the rest of the globe.
Read this report to learn:
The most prevalent cyber issues facing Europe
The Phish-prone Percentage of organisations within your industry throughout Europe
Three key takeaways to mitigate the threat of social engineering cyber attacks
Download this report today!