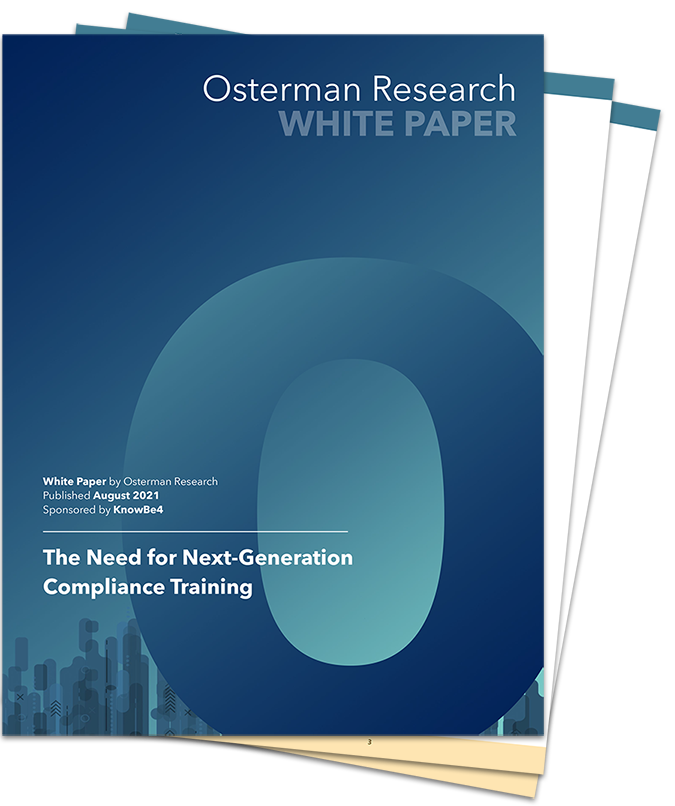 Knowing where the "usual way" of producing and deploying compliance training can fail is vital to equip you with the knowledge you need to stay compliant and reduce risk in your organization.
So where do you start? This research report, produced by Osterman Research, explores the limitations and opportunities of the current-state approach to compliance training and offers takeaways for how you can improve compliance training in your organization.
Download this report now for insights into the current state of compliance training such as:
The importance of relevant compliance training content that is regularly and easily kept up-to-date
How often topics such as diversity and inclusion, sexual harassment, and discrimination are included in compliance training (two-thirds of respondents say rarely or not at all)
The gaps between what risk professionals want out of compliance training and what content is actually available
Download this report today!