You might think 100% completion rates on any employee training sounds too good to be true. But, getting compliance on your compliance training is possible!
Organizations have struggled for years with getting everyone to complete their required compliance training. This puts organizations at risk of more incidents occurring, fines or reputational damage if an employee is non-compliant.
Watch John Just Ed.D., KnowBe4's Chief Learning Officer, as he shares best practices collected from working with numerous customers that are achieving 100% compliance completion rates with their training campaigns.
John shows you:
Common challenges including how to address a lack of buy-in from leadership

Why training content that fits your organization's culture is critical for success

Five best practices to get your organization closer to 100% completion rates
KnowBe4 has been using these tips to help customers and other e-learning companies run successful compliance training programs for years. Let us help you develop a stronger culture of compliance at your organization and watch this webinar now!

4.51 Star Review


What People Had to Say!
"Always get great information from you guys. Going back into gaining traction in compliance with a fresh perspective!"
"Wonderful tips for best practices and very knowledgeable host!"
"Found this event to be a comprehensive presentation with useful examples to reinforce key points and solutions. Thank you."
"This webinar definitely shed some light on new ideas for our company hopefully with time we can see some positive change"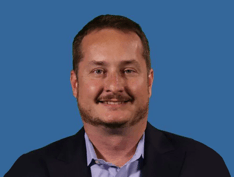 John Just
Chief Learning Officer
KnowBe4

John Just is a national leader in eLearning and has provided expert advice to many enterprises across the United States, including Fortune 500 and nonprofit firms. He is currently the Senior Vice President of KnowBe4, the world's largest cybersecurity awareness training organization. Dr. Just was formerly senior vice president of education solutions for nThrive, where he led development and custom e-learning services that provided industry-leading eLearning to millions of learners. He has held positions as IT director and web-design instructor at Florida Virtual School, instructional design and technology professor at University of Tampa, chief information officer at Pinellas County Schools, and co-founder and head-of-school at Pinellas Virtual School. He earned a bachelor's degree from Pennsylvania State University, a master's degree in instructional technology from the University of South Florida, and a doctorate in instructional technology & distance education from Nova Southeastern University.
"Very informative and insightful! Well worth the time!"