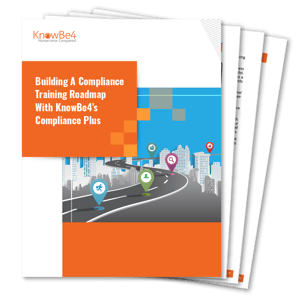 All this and more is possible with KnowBe4's Compliance Plus training library! This whitepaper gives the strategies and actionable guidance to help you make it happen.
Key considerations to keep in mind when building your own year-round compliance training initiative


The three pillars behind a successful compliance training program


Tips for measuring results to ensure your efforts are working

Bonus: Two free year-long training roadmaps are included!
Download this whitepaper today!