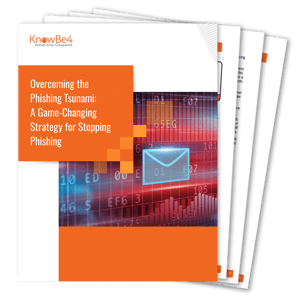 There is a better way. One that shifts the burden off your IT team to a unique, AI-powered system built from the ground up to automate the identification and prioritization of phishing threats and uses crowdsourced threat intelligence to improve accuracy and speed time to mitigation.
Read this whitepaper to learn:
The five major challenges you'll face when manually reporting, analyzing and mitigating phishing attacks


How the right SOAR product can provide finely-tuned, automated identification and mitigation of phishing emails


Why the right SOAR product is crucial to your organization's incident response plan and supercharging your existing email security filters




Download this whitepaper today!