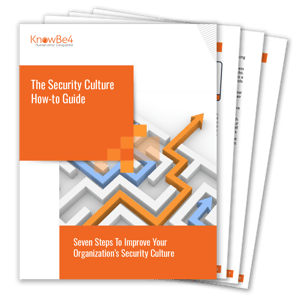 With the right culture supporting them, your users will be better equipped to identify potentially devastating cyber attacks and social engineering threats before they affect your network.
This how-to guide will walk you through how to build a step-by-step plan, helping you understand the fundamentals of security culture and what you can do to move the culture needle in your organization.
You'll learn:
The fundamental ABCs of culture change and how each builds off each other


A seven-step cycle for improving your security culture


Advice and best practices for making the most out of each step in the process
Download this guide today!